Working Internet as a Free Agent
Freelance Work Online
Your Success Story
Your vision of starting to do freelance work online, and have it be successful, requires a focus on three elements:
knowing where your expertise lies,

developing credibility and

marketing your skills. It's as simple as that.
Many freelancers, and I am one, find it difficult to for fill these elements. It's not because they lack fortitude. It's because these are hard tasks to accomplish.
Most of us do freelance work at home.
This cuts overhead costs and gives us the time to respond to clients' morning, noon and night.
Freelance work from home status means we may respond to potential clients during our waking hours. Because the early bird gets the worm, this gives us an advantage as freelance requests are received worldwide.
1.  Identifying your Expertise
My friend Pat Wycliff from Cleveland, Ohio is a very talented guy. His initial freelance problem was that he was so good at many aspect of business product development and marketing, that he had a hard time focusing on THE skill that he could market to the world.
When you commit to freelance work primarily online, you must be focused on ONE aspect of your skill.
Why?
Simply, because, you do not have the opportunity to meet face to face with a potential client to market yourself and your broad spectrum of skills.
You get that freelance job mainly as a result of your online resume, your client testimonials and demonstrated expertise. You only get 10 to 20 seconds to make your case before the would-be-client decision maker.
So, the moral of the story is to absolutely, positively make the case for your top skill. Once in the door your other skills can blossom.
2.  Developing Credibility
When you seek potential clients online, the #1 key is to build credibility with the freelance decision maker at the company you hope to contract with.
Here is how you put together a resume that is both powerful and gets the appropriate decisions-maker attention.
I cannot stress enough how important letters of recommendation are. A prospective client will not just take your word for how good you are. They want to see proof!
Even if you're just starting out part time in the freelance world, you need to acquire third party endorsements of your skill. Even if you must be creative in obtaining them, it must be done. Former bosses, even your previous employer's clients are sources you may tap.
The point is, you must have credibility to obtain freelance work online.



3.  Marketing Your Freelance Work Online Skills
Of course, freelance marketing is the key to your success.
If prospective clients haven't heard of you then all you do is sit at home waiting for that email to come. Pro-active is paramount in seeking freelance jobs.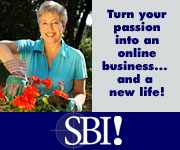 The ONLY way to be successful in conducting online freelance work is to be found by prospective clients.
The main way to do this is to have a business website which reflects your skills, endorsements by third parties and, most importantly, will get found by prospective client looking for freelancers with your skills.
If you have a website, and you're proud of the way it looks, it doesn't mean you'll be found by prospective clients.
Fully 99% of all websites are lucky is anyone clicks on them.
Want Proof?
OK, when was the last time you went to pages 3 through 17,739,264 when searching on the Internet?
If you don't have a site that gets found, forget it.
Over 30 colleges and universities teach the mythology founded by a company called Solo Build It (SBI). Today, more than 40,000 entrepreneurs follow religiously the simple step-by-step guide of SBI to build a "business" website (and not just a website) that can rank in the top 3% of all websites in the world. Here's Proof.
Without an effective website, you have little hope of having a freelance work online business.
I wish you all the best in your freelance business. If I may assist you, please just contact me.
Thank you for visiting Freelance Work Online, Your Success Story.
Helpful Professional Resources
Organization Skills for a Successful Freelance Business
International Freelancers Association
Additional Small Business Ideas